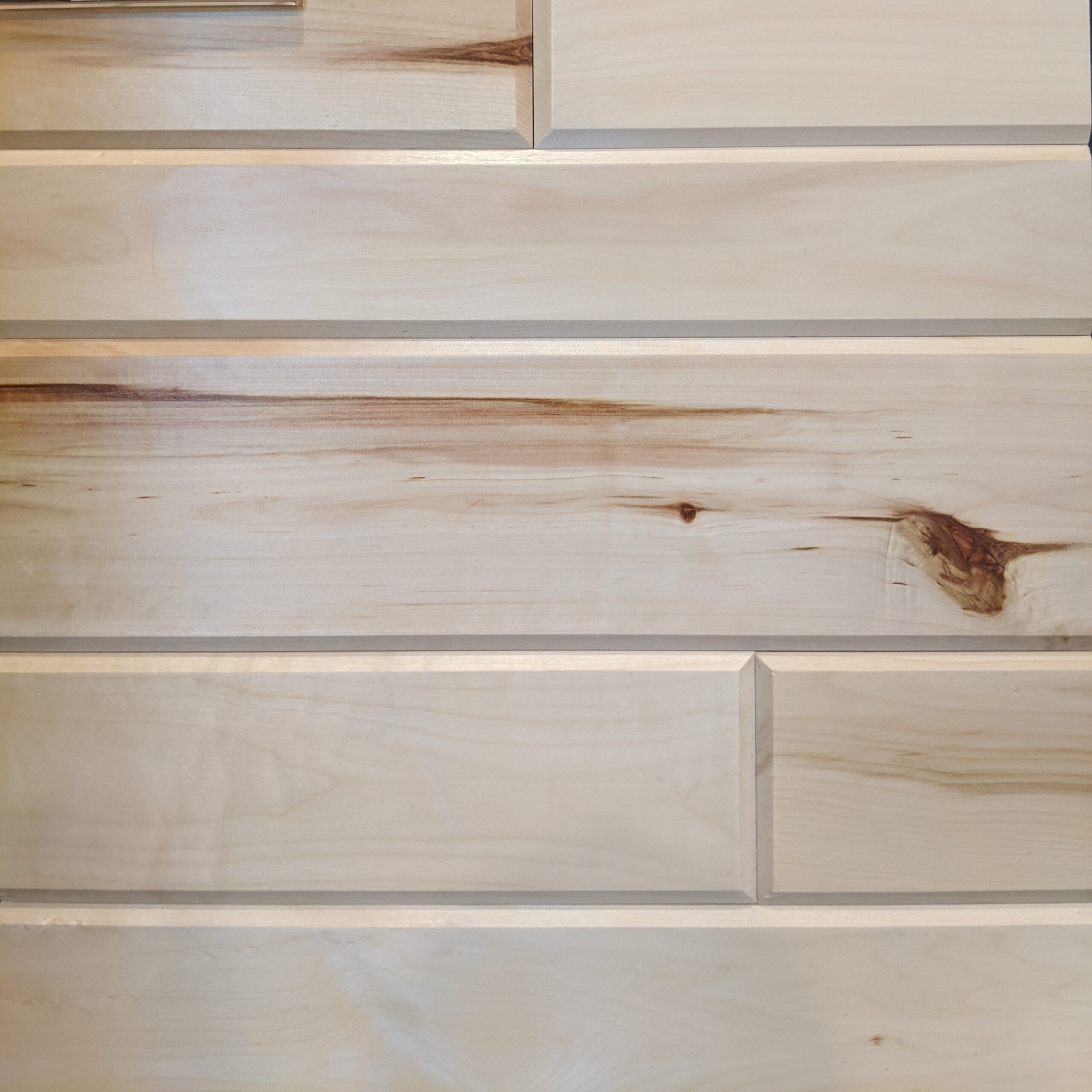 Starts at $3.56/sq ft
Commonly referred to as Popple, Aspen is light in color and often used as an alternative to Cedar in saunas.
Specifications
Profile
Classic V-Groove T&G profile
Thickness
3/4" thick
Width
Mill Option Width based on availability
Length
Random length end-matched (1'-8')
Grade
Hand selected knotty grade
Finish
Unfinished
Upgrades
Profile Upgrades

3/4" thick CenterMatch / Flush T&G - add: $0.20 per sq/ft
3/4" thick Shiplap / Nickelgap T&G - add: $0.20 per sq/ft
5/8" thick Low Profile V-Groove T&G - add: $0.20 per sq/ft

Width Upgrades

N/A

Length Upgrades

N/A

Grade Upgrades

N/A

Finish Upgrades

Satin Clear Coat Prefinish - add $1.44 per sq/ft
Custom Color Stain, $80 mix charge - add $0.70 per sq/ft
Click below to add a sample of this product to your cart. All samples are based at $5.00.
Fill out the form below and we will contact you within 24 hours!