WE MANUFACTURE WOOD INTO FINISHED CUSTOM PRODUCTS AND SHIP NATIONWIDE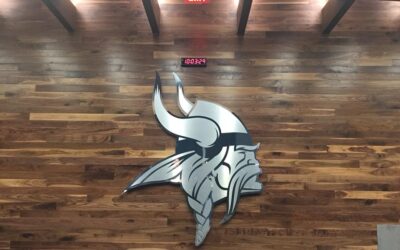 It was an absolute honor and joy to have our products incorporated into the new MN Vikings training facility, Twin Cities Orthopedics Performance Center.  The impressive 277,000 square foot facility serves as the official team headquarters and practice facility.  The complex has four outdoor practice fields, including two heated fields, an indoor fieldhouse with a [...]
read more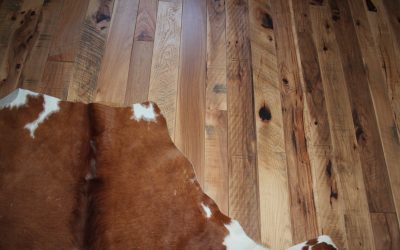 Sawtooth Hickory has been a popular option for new home builders and remodelers alike who want to use a quality hardwood at an affordable price. The authentic sawtooth texture makes for a soft feel but dynamic look underfoot. Options, Pricing and Samples
read more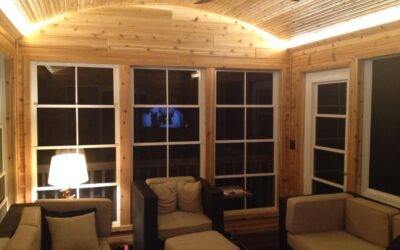 Cedar is a classic choice for porches and other interior spaces alike. The knotty grade of this cedar makes it affordable and attractive.
read more
Northern Lights Barnwood is shown here as an excellent accent in this modern yet rustic setting. The chic combination of surfaces adds warmth and depth to the room.
read more
MILLING
The Tongue & Groove Store offers professional milling services. Choose from our wide selection of wood species or bring us your lumber and we'll mill it into flooring, paneling or mouldings of your choice. You tell us what the specifications are and we'll produce it with high quality and low cost.
Modern, state-of-the-art manufacturing equipment allows us to maintain precise dimensional control so you get the most out of your lumber every time.
PREFINISHING
The Tongue & Groove Store provides a pre-finishing option on all of our products.
Our environmentally conscious, machine applied coatings set us apart with a quick turnaround time and the ability to design and produce custom products with a consistent and high quality finish on every piece.
PROFILE MATCHING
If you can dream it, we can machine it. In-house knife cutting and grinding along with CAD based design capability allows us to produce consistent high quality profiles.
Whether it is matching one stick or re-designing the millwork throughout your home we have the right tools, literally.
Wood Ceiling & Wall Paneling
All of our wall and ceiling planking is tongue and grooved on all four sides! This ensures superb fit and eliminates waste.
[displayProduct id="1157″]
TONGUE AND GROOVE FLOORING
Like our ceiling and wall paneling, our flooring is tongue and grooved on all four sides for easy assembly that can be customized to fit any space.